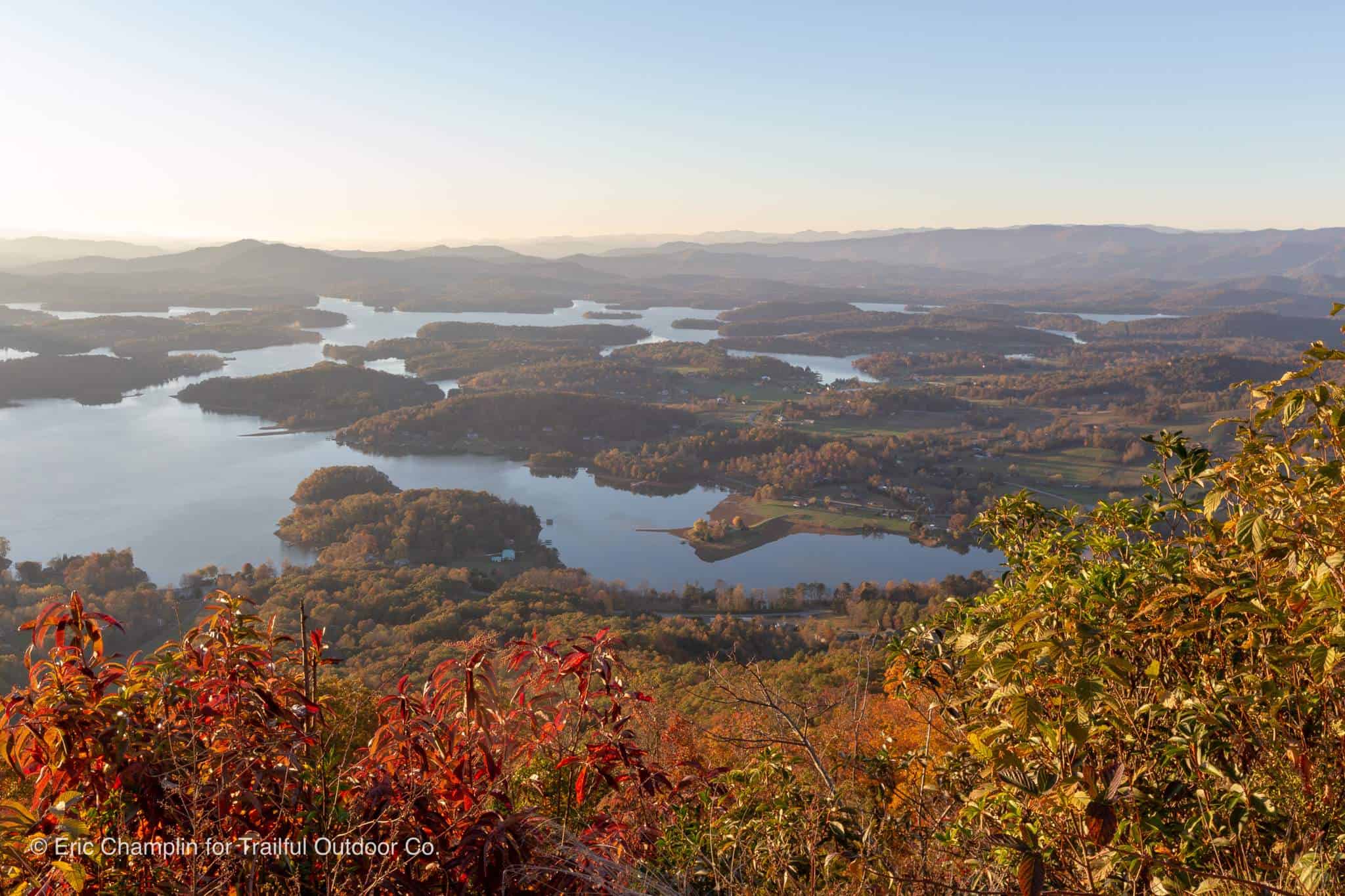 Bell Mountain Park and Historical Site
With 360 degree, panoramic views of Hiawassee and Lake Chatuge, Bell Mountain is easily recognizable with a crack at the top making it somewhat of a local landmark. The 18 acre summit was donated to Towns County by the Hal Herrin Estate in 2016.  The county created a park and historical site that features a paved road, designated parking area and two observation decks to view the surrounding mountains and lake.
The white rock at the top is covered in graffiti in an array of colors ranging from initials and dates to more intricate artwork. However, tagging the rock is past tradition of young locals and is no longer permitted.
On clear days paragliders can be seen taking off from the top of the mountain and soaring to the ground below. It's also a popular site for eagle watching.
Bell Mountain is located approximately five miles from the town square of Hiawassee.
Location
220 Shake Rag Rd
Hiawassee, GA 30546