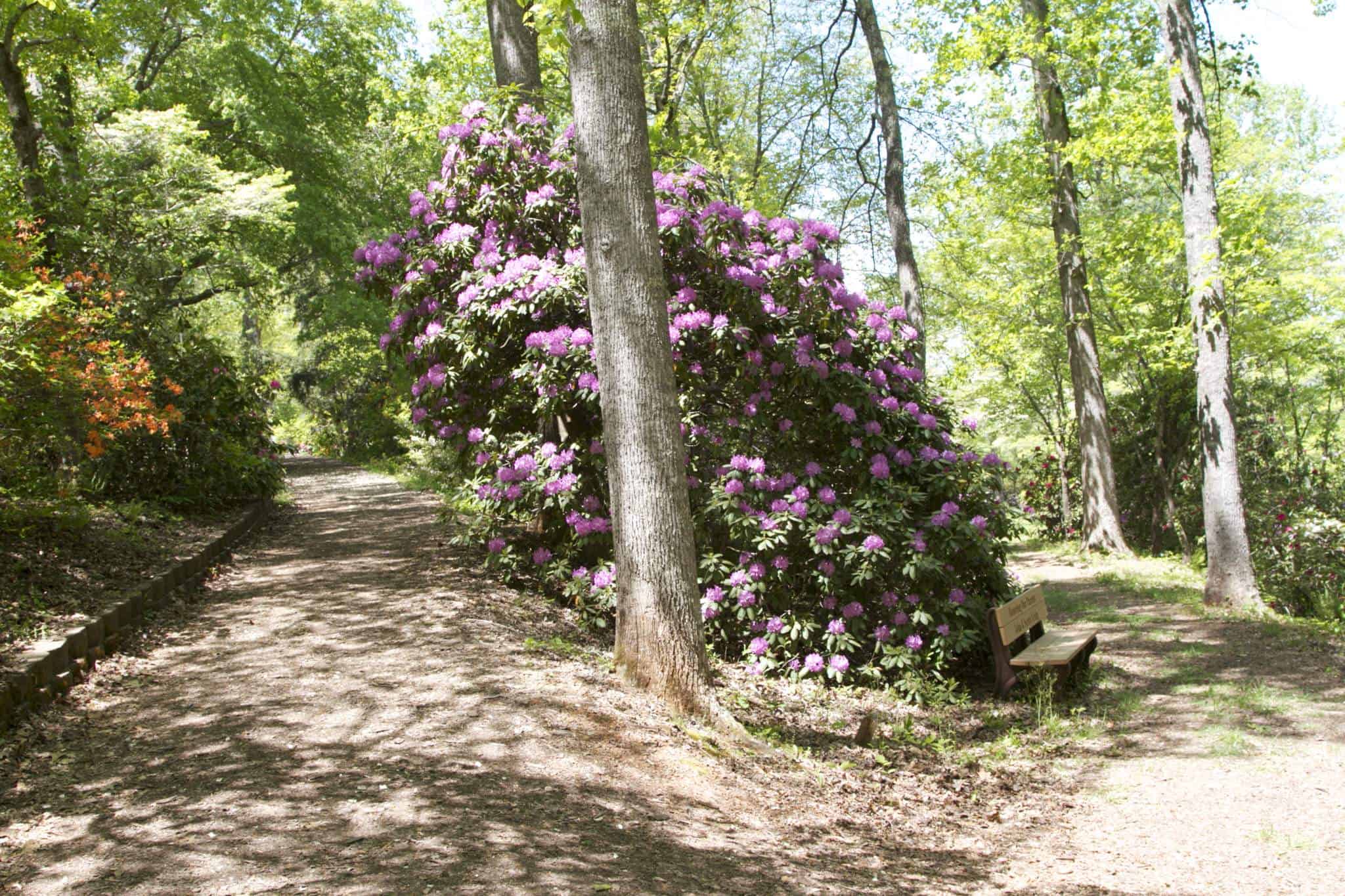 Quietly tucked away in the North Georgia Mountains, sits a rare and special treasure.  A botanical paradise fairly bursting with dogwoods, native azaleas, rare forest perennials, trillium, ferns and, of course, rhododendron!  There are over 400 varieties of rhododendron – 3,000 plants in all. Welcome to the Hamilton Rhododendron Gardens, a truly enchanted spot, boasting the largest collection of rhododendron and native azalea in the Southeastern United States.
Over 30 acres of secluded woodlands includes 1 and 2 mile, easy to hike, trail loops.  Stroll tranquil pine bark trails as they wind through lush foliage.  Drink in the stunning views of Lake Chatuge and breathtaking countryside.  You will find the majestic rise of Brasstown Bald, Georgia's highest peak, perched along the Blue Ridge Mountain range overlooking Hamilton Gardens.
The Gardens provide an excellent venue to display, inform, as well as simply enjoy the natural beauty of Mr. Hamilton's rare collection. Our purpose is to educate the public on native species and varieties of rhododendron, encouraging them to enjoy and learn more about the botanical wonders of this Southern Appalachian Range.
The gardens are open 7 days per week, Sunrise to Sunset. Any questions? Please call us at 706-896-4191.
Hamilton Gardens is located approximately 2 miles from the town square of Hiawassee.
Location
96 Pavilion Road
Hiawassee, GA 30546